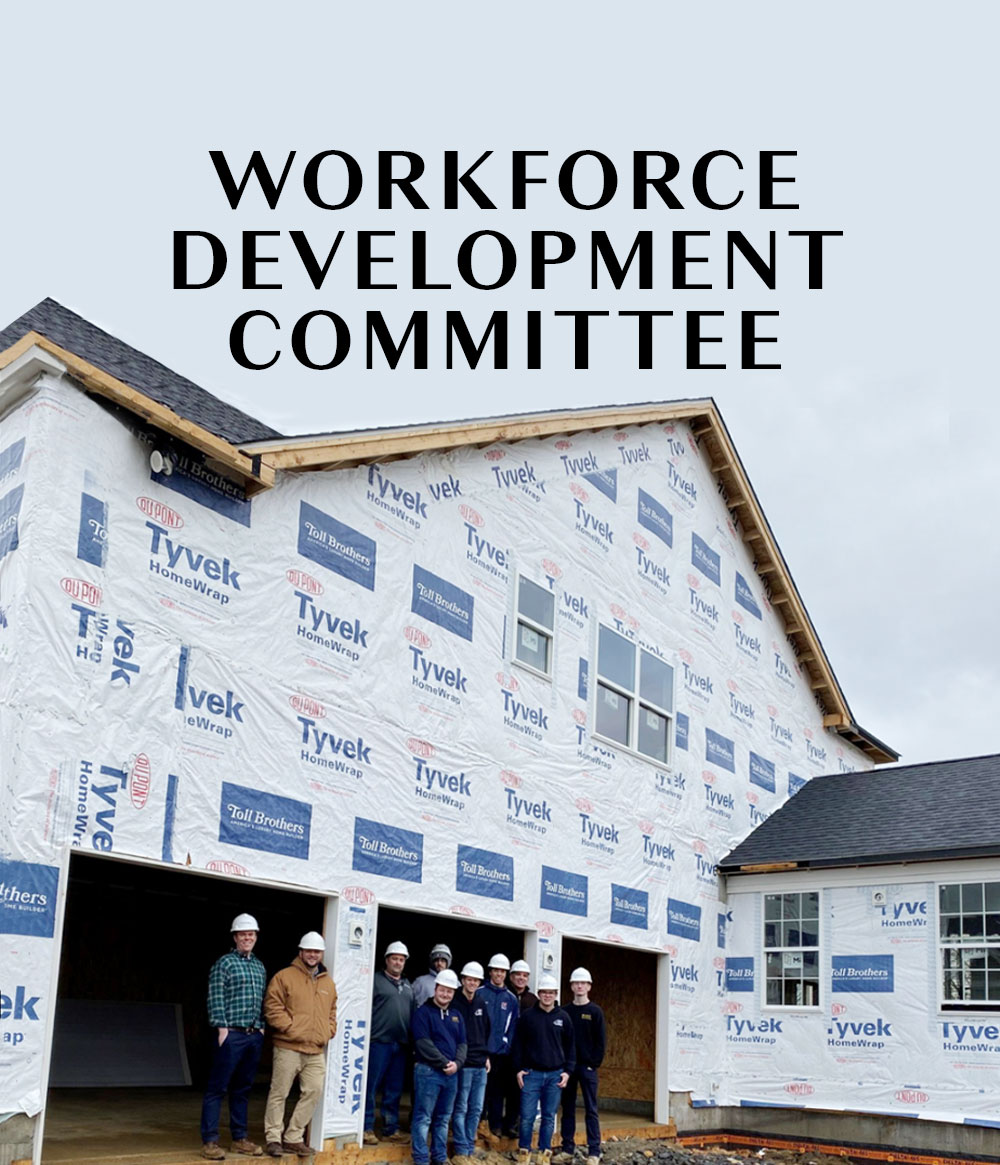 The HBA of Bucks & Montgomery Counties Workforce Development Committee is partnering with members, educators, and state & local organizations to address the construction industry's labor shortage and to develop a skilled workforce for the future.
Our Committee is in the process of developing programs and initiatives that focus on career opportunities, that will connect our members with local Technical schools, students, and parents.  The goal of these efforts is to help provide students direct access to Internships, Co-Op, Apprenticeship and Job opportunities where they can develop leadership skills and learn more about their chosen career.  In addition to these efforts, our committee raises scholarship money for local technical students.
With vocational programs removed from the schools, students are left without the skills and knowledge to pursue interest in the construction industry unless we pave the way for them. HBA of Bucks/Mont. members can help their communities grow and prosper, while educators and parents can direct their students toward meaningful employment and career choices.
The HBA of Bucks/Mont. is focused on being an active proponent of construction industry related education programs in our local community through program development.
Interested in Co-Op, Apprenticeship opportunities or hiring skilled graduates?
There are several technical schools in Bucks and Montgomery County that HBA members may connect with to employ skilled workers. All schools have a School to Work Coordinator on staff that will assist HBA members with employment needs. All schools place students for school day Cooperative Education and full time employment upon graduation.