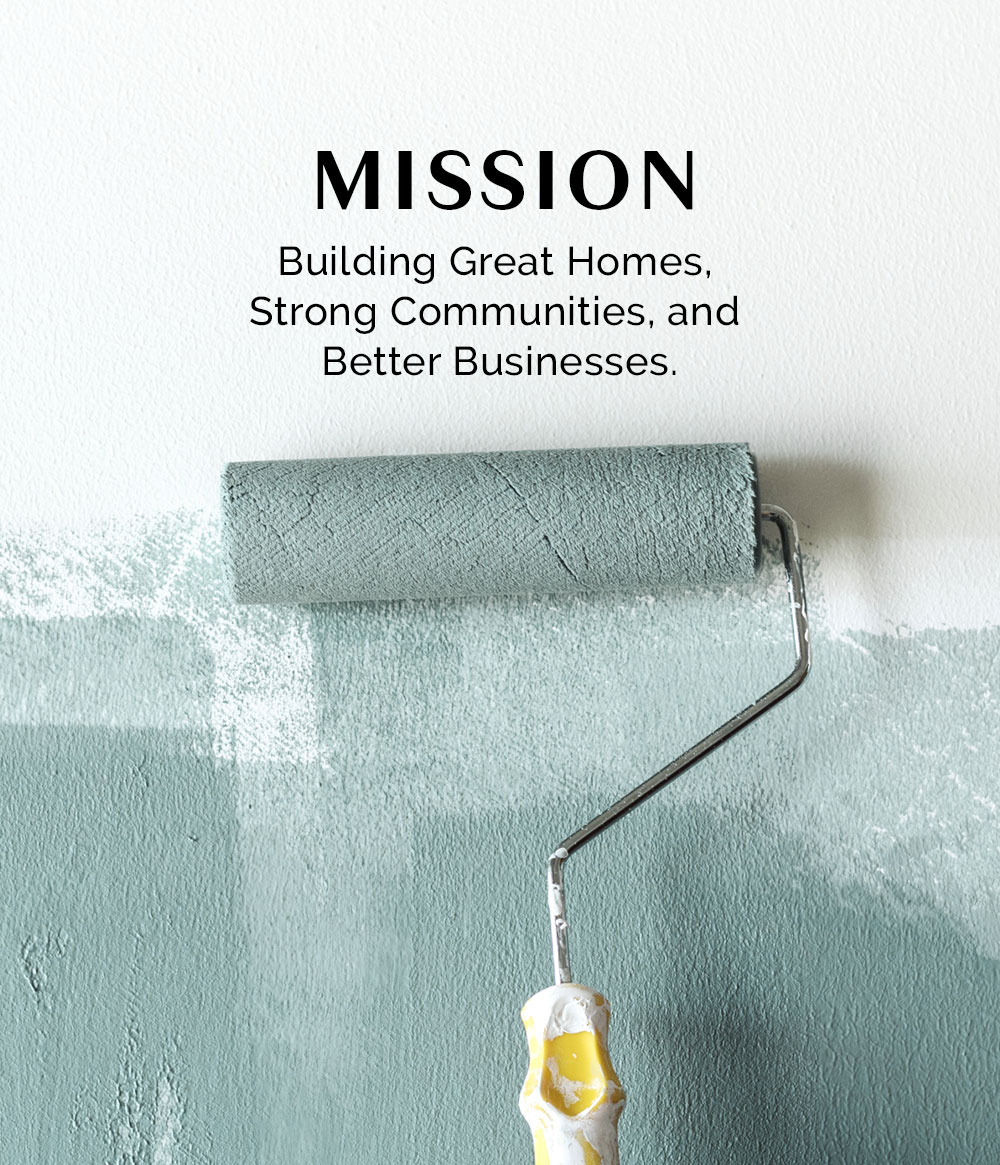 Code of Ethics
The goal of the HBA members shall be to provide quality products and services at fair and competitive prices, thereby promoting the well-being of our customers, our industry, and our communities. Furthermore, we agree to and endorse the following Code of Ethics as the standard by which we shall do business.
Honesty: Honesty and integrity are our guiding business policy and the way we conduct our business affairs.
Fairness: We shall deal fairly with our employees, suppliers, subcontractors, and customers, pledging fairness in all our business relationships refraining from any act intended to restrain trade or suppress competition.
Laws: We shall comply with the letter and spirit of all federal, state, and local laws, codes, and ordinances that affect the construction industry and work with our elected officials to improve these laws. We shall also abide by the by-laws of the HBA of Bucks/Montgomery Counties.
Safety: We shall provide safe and healthy workplaces as well as construct safe and healthy buildings.
Design: We shall strive to design and build attractive, functional, well-situated, and energy-efficient new and remodeled buildings with appropriate drawings, contracts, and specifications.
Quality: We shall conduct all of our construction work carefully and professionally in keeping with local industry standards of quality. We shall ensure that every homeowner and resident of a rental dwelling shall get the greatest value possible for his housing dollar.
Cooperation: Members will be encouraged to do business with members, be responsible and professional in their actions within the Association, and promote a healthy and prosperous organization.
Professionalism: We shall strive to manage our business to meet the professional standards of our industry and continue to learn by experience, education, research, and sharing with one another in a healthy competitive spirit.