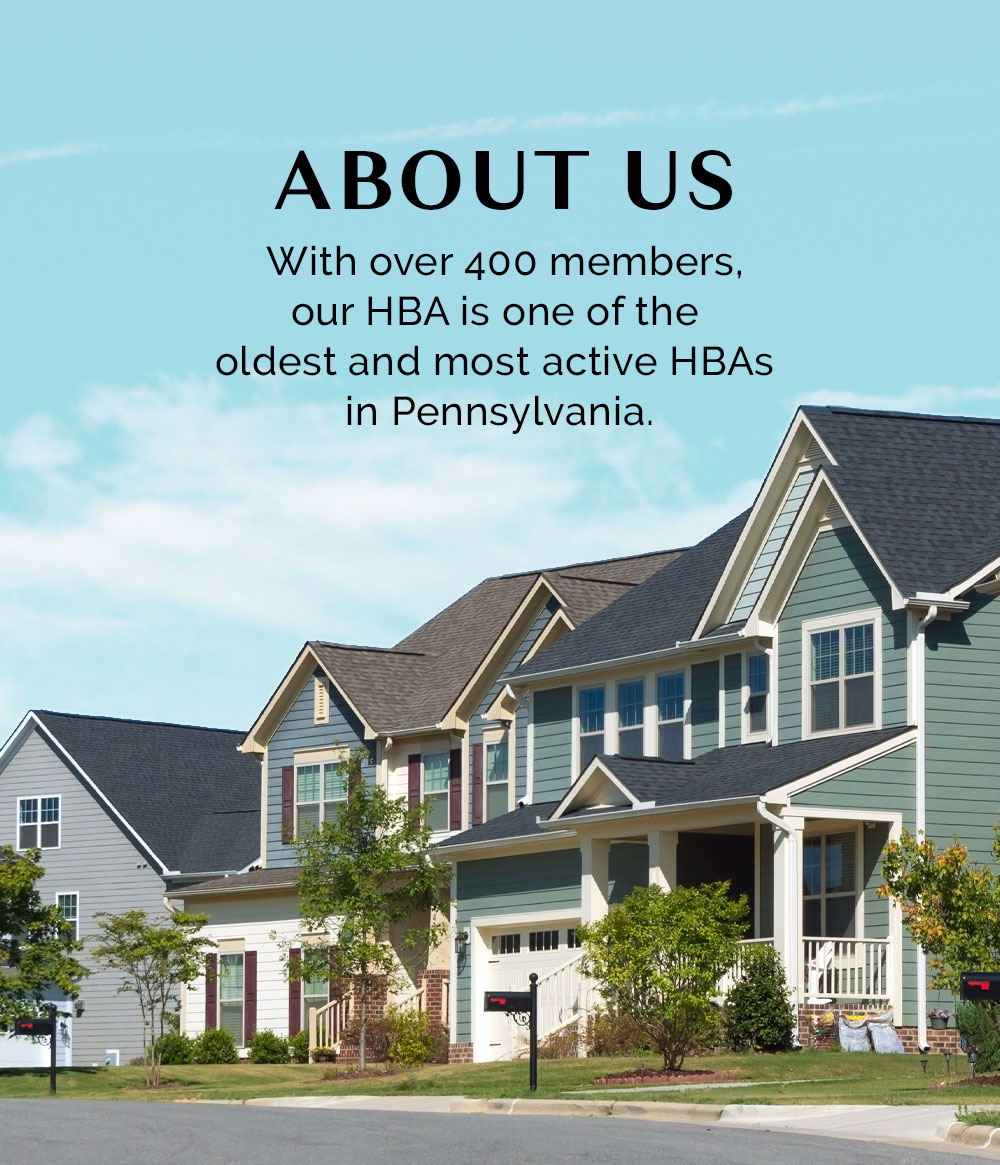 WHY US
We're one of the oldest and most active HBAs in Pennsylvania. Our member retention rates are among the highest in the nation, which means our members recognize our value. Membership to our association also includes complimentary membership in the National Association of Home Builders (NAHB) and the Pennsylvania Builders Association (PBA).
WHERE WE DO IT
The HBA offices are in Fort Washington, Pennsylvania. Though our work is concentrated in the Bucks and Montgomery Counties, our members and their projects are located throughout Southeastern Pennsylvania.
WHO WE ARE
The Home Builders Association of Bucks and Montgomery Counties is a non-profit trade association representing the residential construction community in Southeastern Pennsylvania. Our 400+ members are small, medium, and large volume homebuilders/developers and the professionals and tradespeople who service the home construction industry.
WHAT WE DO
Through education, advocacy, networking, and marketing, we help our members achieve unparalleled excellence in homebuilding, make valuable connections, and build better businesses.

Carla Zapotek
Executive Vice President
215-657-1300
Julie Hamnett
Membership Director
215-657-1300
Kara Cianciulli
Office & Events Coordinator
215-657-1300