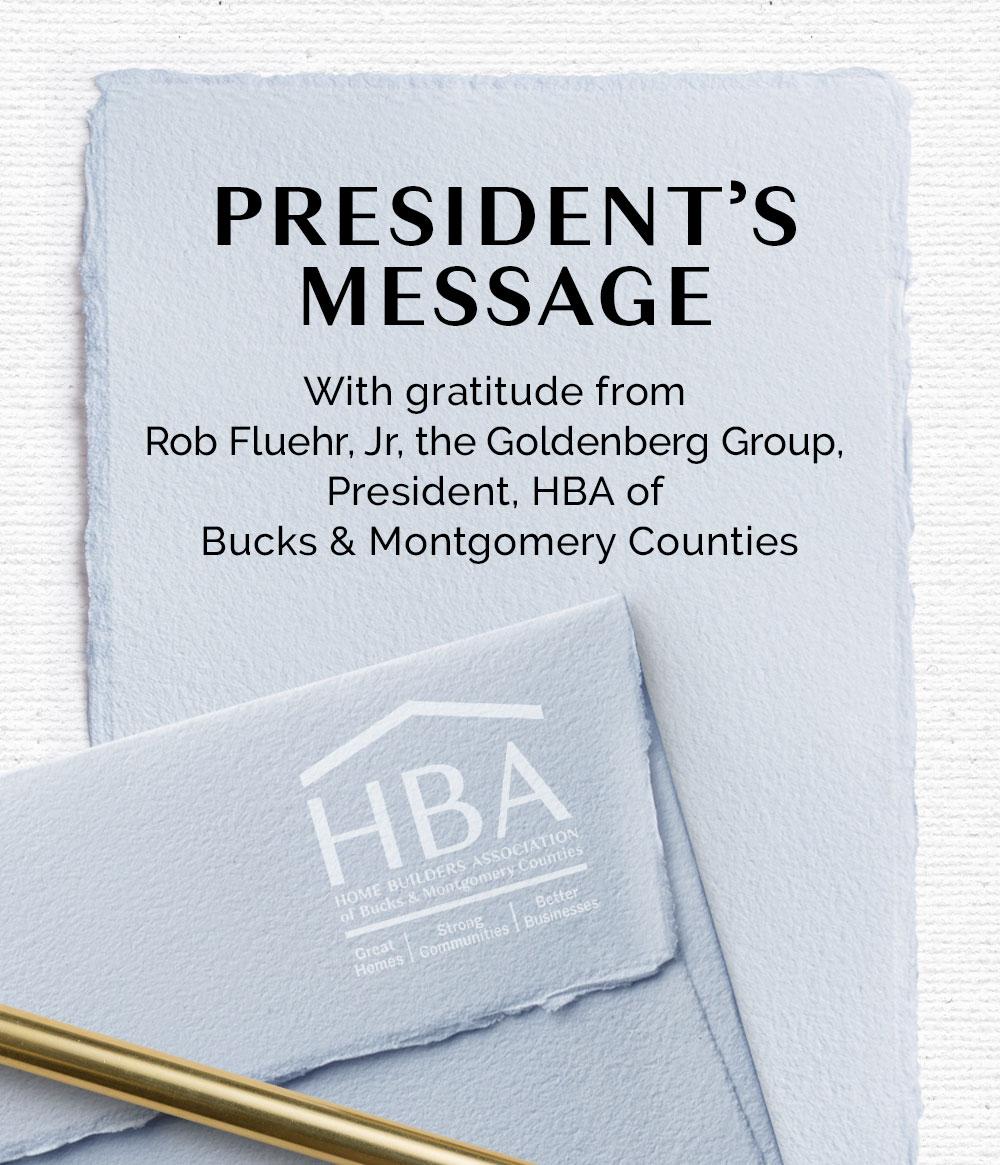 Welcome to the Home Builders Association of Bucks and Montgomery Counties I am excited to begin my tenure as the president of our HBA.  As the spread of Covid-19 is slowing down and we look forward to getting back to "normal" our industry prospers, and home sales continue to thrive in our area. There is no doubt we are still dealing with supply chain issues, but our members have worked together to help each other to overcome these unforeseen challenges. It sure is a great testament to how strong and resolute our association is.
As one of the top 5 largest HBA's in Pennsylvania, our stregnth and size allows us to:
·       Advocate for sensible legislation, regulation, and policy through political action
·       Facilitate business partnerships between our members
·       Promote best class building practices
·       Provide our members with unsurpassed education opportunities
·       Serve the community
The HBA is group of building professionals dedicated to promoting, educating, and advocating the advancement of the residential construction industry while serving the community. We continiously work together to build Great Homes, Strong Communities and Better Businesses.
Thank you again for your continued support of the HBA and its members.
Sincerely,
Rob Fluehr, Jr
The Goldenberg Group
President, HBA of Bucks & Montgomery Counties