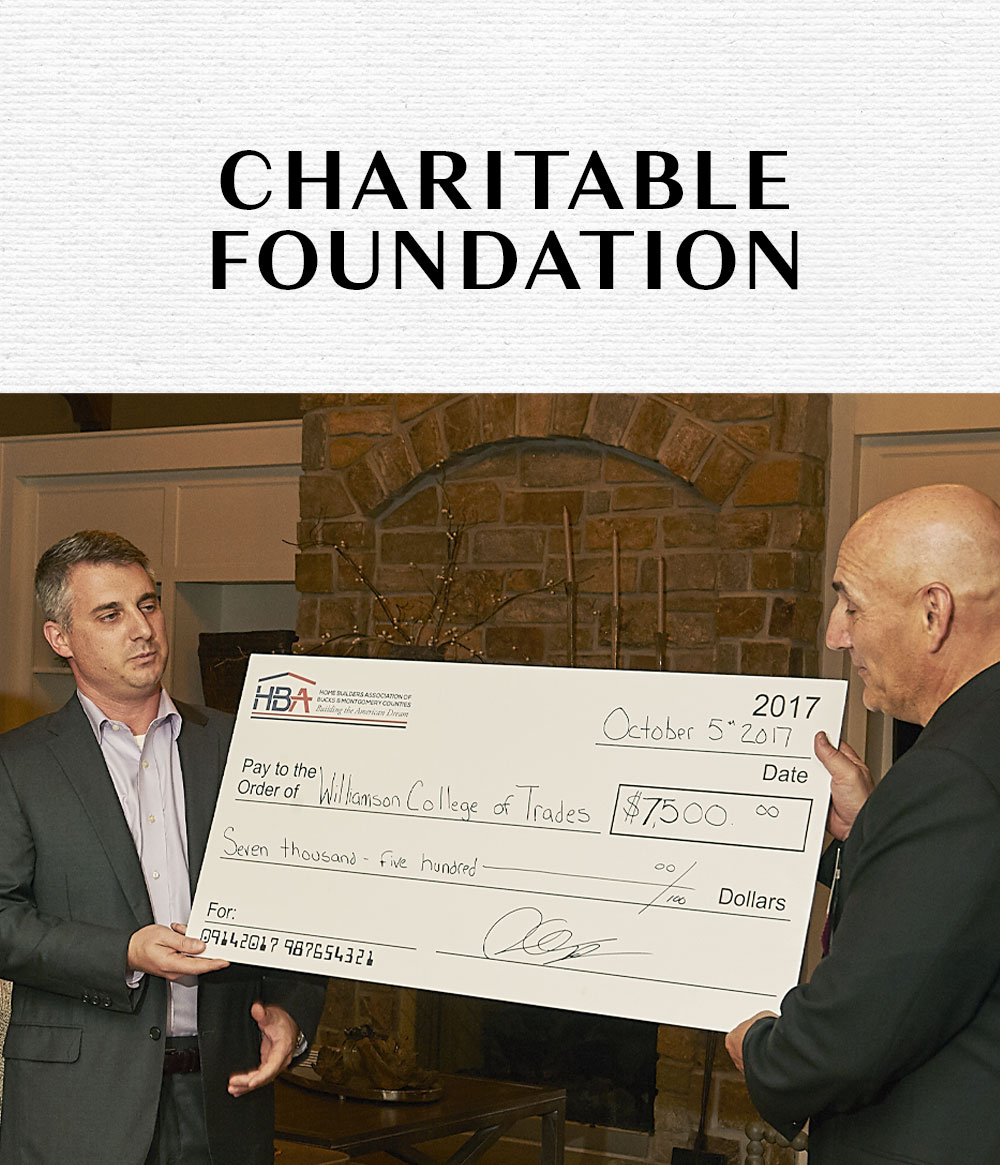 Mission Statement
The Charitable Foundation plans fundraising events to support and raise awareness for local charities tackling housing, emergency shelter, and education issues. Our work supports community partners such as North Penn Valley Boys and Girls Club, The American Red Cross Homeless Shelter, Williamson College of the Trades, Big Brother and Big Sisters, and Habitat for Humanity, to name a few.  
Our committee meets monthly to plan the annual event schedule, including signature events like the Holiday Toy Drive and The Harvey Swerdloff Golf Classic. We also step in at times of tragedy to provide immediate assistance to local families after a fire or flood or when illness or injury strikes and there's a sudden need for ADA accessibility.
The HBA Charitable Foundation is a certified 501(c)(3) Charitable Organization recognized under federal tax law, allowing donations and gifts to be eligible for favorable tax consideration. For more information, read our bylaws document here.
Charitable Assistance Request Form
Click here to download the Charitable Assistance Request Form